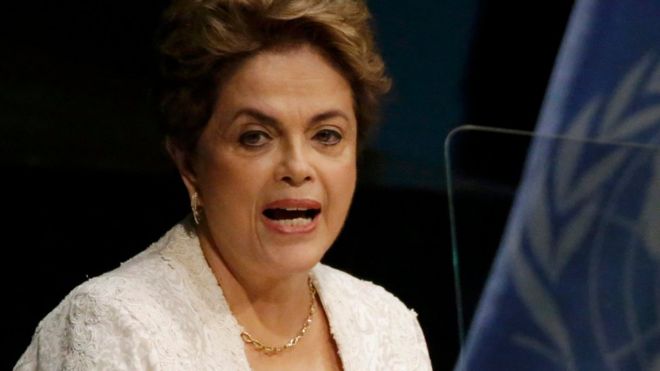 Brazil's President Dilma Rousseff has said she could ask the South American trade bloc Mercosur to suspend the country if she is removed from office.
Ms Rousseff has repeatedly described the impeachment process as a political coup by her rivals to oust her.
She is accused of manipulating budget figures ahead of her re-election in 2014, but has denied any wrongdoing.
Mercosur has a provision which can be triggered if the elected government of a member state is overthrown.
It could lead to a series of sanctions by the bloc against the country, including trade benefits.
"I would appeal to the democracy clause if there were, from now on, a rupture of what I consider democratic process," she told reporters in New York.
Read the full article on the BBC.