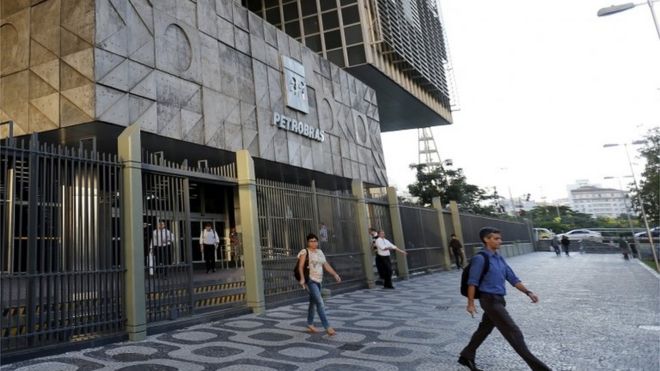 Brazil's state-run oil producer, Petrobras, has said it will cut 12,000 jobs by 2020. The voluntary layoff programme will help save $9bn at the company, which has struggled with losses following a price-fixing and bribery scandal.
It has also been hit by the global slump in the price of oil.
Petrobras, which has reported losses for the last two financial years, is expected to spend $1.23bn on implementing the job cuts plan.
Petrobras has long been one of the biggest employers in Brazil, with more than 80,000 employees.
However, it has seen its business hit by the huge falls in oil prices globally and one of the biggest corruption scandals in the country's history, which has gone to the heart of the country's government.
The announcement that 12,000 jobs are to be cut over the next five years is part of a investment plan to turn around the company's fortunes.
Read the full article on the BBC.